How to Prepare Perfect Swiss Tuna melt
Swiss Tuna melt. In a large bowl, combine the tuna, cheese, onion and celery. In a small bowl, combine sour cream and mayonnaise. Pour over tuna mixture and toss to coat.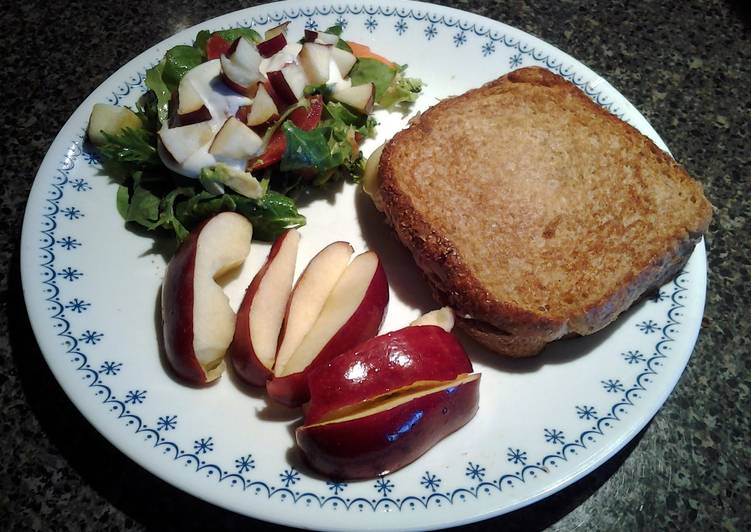 If you're in the mood for something simpler,. Classic Tuna Melt- toasty bread, melted swiss cheese and a mayo-based tuna salad combine to make an amazingly delicious lunch. Easy to make with pantry staples. You can have Swiss Tuna melt using 6 ingredients and 9 steps. Here is how you cook it.
Ingredients of Swiss Tuna melt
It's 1 can of tuna (6 oz chunk in water).
It's 1 1/2 tsp of light mayonaise.
Prepare 1/2 tsp of sweet pickle relish.
It's 2 slice of swiss cheese.
Prepare 2 slice of low calorie whole wheat bread.
Prepare 1 tbsp of light margerine.
I love anything with mayonnaise and when you add a buttery, crispy bread and melted cheese, I'm all over it.. Combine tuna, egg, mayonnaise, cream cheese, lemon juice, dill, pickle relish, pepper, salt and celery in a medium sized bowl. Arrange tomato slices on a baking sheet. Divide tuna evenly over the two tomato slices.
Swiss Tuna melt step by step
Completely drain (press) tuna and flake..
Place tuna, mayonaise and relish in bowl. Thoroughly mix..
Lightly toast bread..
Place enough Swiss cheese to thinly cover one slice of bread..
Add the entire tuna mixture (this isn't a skimpy melt) to the bread slice. Pack it on..
Place enough Swiss cheese on the second slice of bread to thinly cover. Place on tuna mix so the tuna is between cheese slices..
Use enough margerine to lightly butter the top slice of bread. Place buttered side down in hot skillet..
While first side is browning, use remaining margerine to butter the second slice of bread. Flip and brown until the bread is done and the cheese has melted on both sides..
Serve with soup or salad..
Add a slice of cheese on top of each heaping of tuna. Rye is great in a Jewish-deli style tuna melt that's seasoned more assertively with relish, dill, and celery, and finished with melted Swiss cheese. The tuna salad had perfect flavor. I was nervous about onion in tuna but it was delicious. We used both Swiss and cheddar cheese and it tasted just like the sandwiches served right here at diners in the Garden State (I am from NJ)!